Hope is Waiting for the Supreme Court
Speaking up for our brothers and sisters
Marian Wright Edelman | 5/19/2016, 11:48 a.m.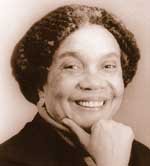 The futures of millions of immigrant families are on hold until the Supreme Court makes a decision in U.S. v. Texas expected in June. Texas and 25 other states filed a lawsuit in February 2015 to block President Obama's November 2014 executive action to help keep immigrant families together. The Deferred Action for Parents of Americans (DAPA) and Lawful Permanent Residents and expanded Deferred Action for Childhood Arrivals (DACA) initiatives would help parents and young adults remain in the country temporarily to work, further their education, and support their families
The story of Baldo who came to the United States from Mexico in 1988 when he was 17 years old and who lives in Pasadena, Calif. with his wife and their two U.S. citizen daughters is documented in one of the nine friend of the court briefs filed on behalf of more than 1,000 organizations and individuals supporting the president's executive actions.
The Children's Defense Fund joined 75 other education, health and child advocacy organizations in one of these briefs. The National Immigration Law Center says the multiple briefs in this case "demonstrate the severe, nationwide harm — to millions of individual families, to the safety of our communities, and to local and national economic well-being — produced by the injunction barring implementation of the Obama administration's DAPA and expanded DACA programs."
The deferred action order would allow immigrant parents like Baldo, with citizen children, to seek protection from deportation, get a work permit, and keep their families together.
The brief shares more about his story: "Baldo's financial difficulties are compounded by his fear of being forced to return to Michoacán, Mexico, where he has not lived in nearly 30 years. He has heard from family members about kidnappings and other drug cartel-related violence, and would not feel safe returning to Michoacán. Given the risk of harm, he would not want to take his daughters there, but he also would not want to be separated from them."
An estimated 16 million people in the United States have mixed-status families like Baldo's. One in five undocumented immigrant adults have a U.S. citizen or lawful permanent resident spouse and about 3.8 million undocumented immigrants have children who are U.S. citizens.
Deportation can result not only in separation of children from a parent but also food insecurity, challenges in accessing health care, housing instability, and sometimes entry of children into foster care. Families lose the financial stability provided by their formerly employed parent and the local economy suffers lower tax revenue. The very real threat of a parent's removal is causing millions of U.S. citizen and lawful permanent resident children emotional, psychological, and educational harm.
DAPA would allow a parent like Baldo to return to his former job and stay with his family for at least three years without fear of deportation, with the opportunity for renewal.
By expanding DACA, the Department of Homeland Security would offer deferred action to more young people brought to the United States as children before their 16th birthday. They must have continuously lived in the U.S. since January 2010 and every day since Aug. 15, 2012, have a high school diploma or equivalent, or be in school. They would have access to important educational opportunities, internships and career and vocation training and have better chances of new jobs and increased earnings. The state of Texas' injunction prevents an estimated 290,000 people brought to the country as children from applying for DACA.