Wheeler Elected; Sanchez Pushes Ahead
Votes have been counted, how did everyone stack up?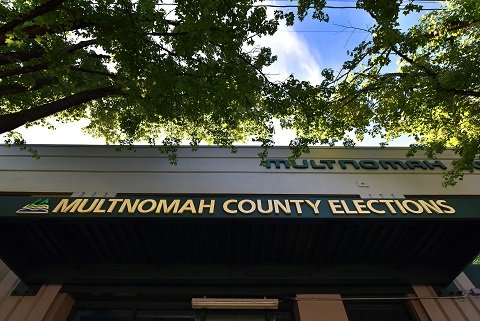 The Oregon Primary Election closed at 8 p.m. on Tuesday, but elections officers are still totaling all the votes and final returns may have to wait until June 6, Multnomah County Elections officials said Wednesday.
In local highlights, Ted Wheeler has easily won his election for Portland mayor, but a race for state representative in north and northeast Portland has gone back and forth with Tawna Sanchez now pulling ahead of Roberta Phillip-Robins with a 90 vote lead.
Sanchez, a Native American and Phillip-Robbins, an African American, were strong contenders in a race that drew impressive endorsements and supporters on both sides.
Most of the other minority contenders on the ballot lost headway in their races against seasoned seat holding officials, but here's a rundown of Tuesday's primaries so far.
Bernie Sanders won Oregon's Democratic Primary. Though Hillary Clinton maintains the lead nationally in both pledged state delegates and superdelegates, Sanders is still proclaiming that the race "is not over yet."
Wheeler was able to collect more than 50 percent of the vote for Portland Mayor, beating out Deborah Harris, Bruce Broussard, Jules Bailey and 11 other mayoral hopeful with nearly 89,000 votes.
Lew Frederick won the Democratic nomination for Senate District 22 in north and northeast Portland unopposed. City Commissioner Steve Novick will face a runoff election in November but Amanda Fritz was re-elected as city commissioner outright with almost 70 percent of the vote.
Votes that came in just before polls closed on Tuesday are taking longer to count because the signatures and verification process for each ballot must be done first.
"The counting part is very fast," says Multnomah County Elections Program Communications Coordinator and Representative Eric Sample. "Its getting them to that point [where they can be counted] that is not."
Two ballot measures were decided. Measure 26-174 to support the Oregon Historical Society's funding passed easily while Measure 26-173 to apply a .10 cent tax per gallon of gas was passed by a much smaller margin.
An official announcement of poll results won't be coming out until June 6 when the votes must be certified.