First Class of Childbirth Educators
5/24/2016, 2:41 p.m.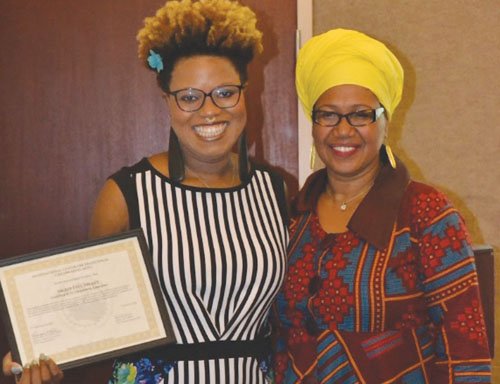 The International Center for Traditional Childbearing in Portland has graduated the first cohort of African American Childbirth Educators.
The graduates are Meies Matz, Sheryl Paul, Dianne Clay and Eliya Matz who are now qualified to facilitate and teach childbirth education and baby care classes. Meies and Eliya Matz are also qualified as peer breastfeeding counselors.
The training was the accumulation of a six-month pilot project funded by Kaiser Permanente Northwest to address the shortage of African American Childbirth Educators in Oregon.
Several research studies have found that black communities seek information on the mechanics of labor and birth, infant care, stress management and returning back to work, from culturally competent, community-based healthcare providers.
The ICTC offers "Childbirth Education and Baby Prep" classes to reduce barriers, improve birth outcomes and celebrate the African American family.