Police Chief Investigated
5/25/2016, 11:21 a.m.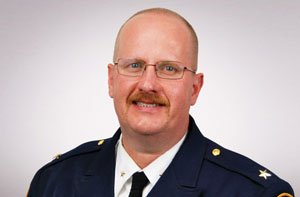 Portland Police Chief Larry O'Dea accidentally shot a friend last month during a hunting trip in eastern Oregon's Harney County, but news of the shooting only reached the public Friday when the incident was disclosed by the Willamette Week.
In addition, the chief may have misled a Harney County sheriff's deputy about the April 21 incident, according to Harney County Sheriff Dave Ward. He said O'Dea and some of his companions at the scene steered the investigating deputy into believing the shooting was a "self-inflected" accident.
Ward said the deputy didn't learn O'Dea was involved until he was able to interview the wounded man a week ago on May 16. At that point, Oregon State Police was called to help investigate.
By Tuesday, the chief was placed on administrative leave by Mayor Hales pending the outcome of internal and external investigations.