Lillard Earns All-NBA Honor
5/31/2016, 2:46 p.m.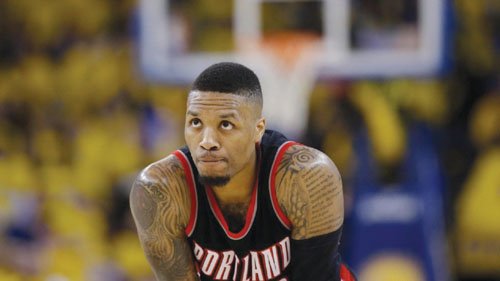 Portland Trail Blazers guard Damian Lillard has been named to the All-NBA Second Team, making him one of the top 10 players in the league.
Lillard, 25, averaged a career-high 25.1 points this season, just the fourth Trail Blazer in franchise history to average more than 25 points per game. He also produced a career-best game average of 6.8 assists and 4.0 rebounds over 75 games.
In his fourth NBA season, Lillard finished sixth in the NBA in scoring and tied for eighth in assists to become the first Portland player ever to rank in the top-10 in both categories. He also became the franchise leader in three-point field goals, and his 229 three-pointers in 2015-16 broke his previous franchise record for the most threes made in a single season. Last week's award was the second All-NBA honor for Lillard after being named to the Third Team in 2013-14.