A Streetcar Named Desire
Gripping masterpiece on main stage
5/31/2016, 4:15 p.m.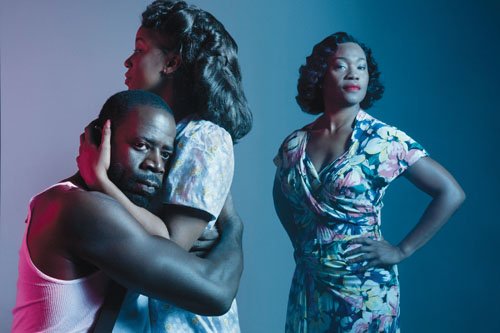 A mostly black cast is giving Tennessee Williams' Pulitzer Prize-winning masterpiece, A Streetcar Named Desire, new and dramatic meaning.
Portland Center Stage Artistic Director Chris Coleman directs the classic that includes Demetrius Grosse and Deidrie Henry, two actors from NBC's gripping new drama Game of Silence, joined by Kristen Adele and Keith Eric Chapelle and seven local actors.
Coleman said working on the production has given him new appreciation for one of the most famous plays in the English language.
"I find the story and emotional complexity of the writing thrilling. It's a dangerous, sexual, painful, layered dance between these fascinating characters. And the language is astounding. Hearing this story in the mouths of a group of primarily African American actors sounds at once like it was written for them, and as if you've never heard the story before," he said.
A Streetcar Named Desire runs through June 19 on the U.S. Bank Main Stage.
Regular tickets start at $25 and can be purchased online at pcs.org or by phone at 503-445-3700 or the Gerding Theater at the Armory box office, 128 N.W. 11th Ave.