Poet Advocates for Youth
11/1/2016, 4:27 p.m.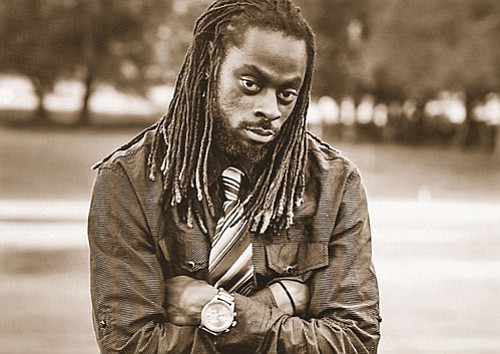 A community poet shaped by his experience of growing up black in Portland and being the youngest of four brothers in a single parent household is on a mission to advocate for youth through his writings and actions.
Montrell Goss, also known as 'God's Instrument" is working on book number five since he published his first book, Judgement Day, a compilation of personal opinions about faith, struggle and life when he was just 20-years-old.
Goss found himself having to make decisions early on in life about the kind of man he wanted to become. His teenage years were filled with extracurricular activities that allowed him the opportunity to work with his peers and others younger than him. By 19, he started to get stronger in faith and that's when he got serious about his writing.
As an adult, he remains committed to a vision of change and youth advocacy through his writing while also mentoring youth as a way to give back to the community
Goss believes that people shouldn't let yesterday stop them from being better people today.
Stay tuned for the release date for his new publication. For more information, visit gospelnerdzinc.wixsite.com/godsinstrument.