Preserving Black Portland
Gordly family home to be cultural center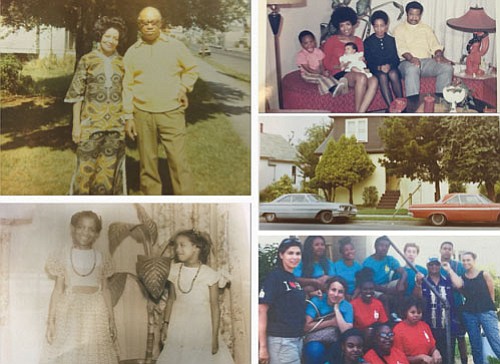 Dreams of a historical center to honor the black community and dispel Portland's designation as the "whitest major city in America" is the force behind a plan to transform the home of one of Portland's most prominent African American figures into a home base for recognizing and preserving the city's most repressed population.
On North Williams Avenue sits the childhood home of Oregon's first African American female senator, Avel Gordly and her sister Faye Burch, a small business owner and advocate.
The home has remained in the family since its purchase in 1949 and remains an important piece of the family's history. Gordly and Burch recall a time when the neighborhood was the center of African American culture and predominately populated by black people – a history that newly developed condos, brew pubs and boutiques have seemingly erased.
"I remember walking down the street and stopping in all of the black businesses. They all knew us and knew our family," says Burch. "It was very much home for us and we miss all of that being on Williams Avenue. We miss this generation being able to experience that as we did."
The seed to make the home a community space happened during a bus tour organized two years ago to showcase the continual changes to the historically black neighborhoods along the Williams and North Vancouver Avenue corridors.
Burch and Gordly shared the nostalgia for the old black belt of the city with an array of Portland leaders who would echo their concerns, including representatives from Portland Development Commission, the mayor's office, Portland Bureau of Planning and Sustainability, Tony Hopson of Self Enhancement Inc., the Urban League of Portland, Maxine Fitzpatrick of Portland Community Reinvestment Initiatives and longtime black business leader Paul Knauls, the unofficial "Mayor of Northeast Portland."
"We didn't want to be a part of this change; we wanted to do something to support the community that's there," says Burch.
"We had no interest in selling out to the highest bidder who would turn it into a doggie daycare or an ice cream shop," adds Gordly.
After discussions with the PDC and other potential partnering organizations on the possibility of their former home becoming an African American cultural center, the sisters' idea eventually worked its way to Mayor Hales, who expressed full support of their concept.
"We were looking at ways to keep this an integrated community. You're not going to find a lot of people of color living in those condos," says Burch. "We're very supportive of keeping some semblance of history."
Such support, along with the obvious need to appreciate and preserve Portland's black culture, led the PDC to approve by a 5-0 vote last month to bring the center to life. The project is backed by three nonprofits, SEI, the Portland African American Leadership Forum and the Oregon Historical Society. SEI and PAALF will serve as the legal buyers of the house, located at 4511 N. Williams Ave.
According to a report drafted by PDC Executive Director Kimberly Branam, PDC will provide a $495,000 commercial property redevelopment loan for purchasing and converting the home into a cultural center. The commission will also provide an additional $82,000 grant to support PAALF's preparation of a business and redevelopment plan, obtaining permits, maintenance, utilities, etc.