Preserving Black Portland
Gordly family home to be cultural center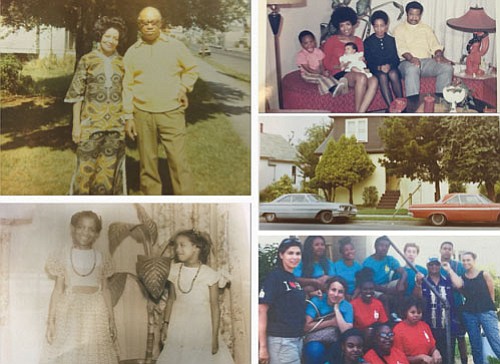 "It's a really unique circumstance and the PDC felt that given the uniqueness of the situation and the interest of the community, OHS and the partnership with PAALF that it was important enough for us to support," says Branam.
It was previously reported by the Willamette Week that PDC's financial involvement "violates" PDC's loan guidelines. While Branam acknowledges the somewhat unorthodox investment, she says no violations technically occurred.
The decision was more so a slight bending of rules; a bending deemed necessary by all parties involved to fight back against the state's known trouble with race relations. Branam is confident in PDC's decision and insists that the money the commission has provided could be paid back by selling the home, if it comes to that.
"There are no violations, there were some exceptions to PDC rules for granting this kind of investment, but those were exceptions they chose to make due to their valuing of the project," says Gordly. "It was wrong for anyone else in the community to pick up that verbiage and say this violates anything. It's disrespectful."
Gordly and Burch have been strong proponents of using allotted public resources to build more affordable housing to address a housing crisis that impacts people of color and other disadvantaged residents and fight the displacement caused by gentrification.
"We certainly have done our part to ensure there is additional housing, more housing that black people can return to. The cultural center is a mark of our place in history and of black people's place in Oregon history," says Gordly. "I reject the notion of backlash. It's a misunderstanding of appreciating who we are as activists and people who live here."
Examples of housing and cultural preservation exist nationally, like the Mayme A. Clayton Library and Museum that contains over two million artifacts mainly focusing on African American culture in Southern California and the West Coast.
The Gordly House as a cultural center is in its very early stages so it's undecided when it will open, how it will be ran and exactly what will be featured in it. Branam says the ideal outcome would be to have the center open in the next three to four years, but is leaving the ultimate plans to PAALF.
PAALF imagines it as a general meeting space for black organizations, a home base for them and their PAALF Leadership Academy and a resource space for artifacts specific to black history in Oregon, like church records, books, articles and photos. The advocates envision members of the black community being trained as community archivists and docents, opening African American relics to the public and giving informative guided tours of center.
Gordly and Burch wish to remain involved in the project but from a supportive distance, seeking above all else to be sure that the African American history of north and northeast Portland is truly remembered.
"The history I think we're concerned about preserving is more than the house -- it's the street, the neighborhood and the corridor and making sure that those stories are not lost," says Gordly. "It's significant for a black-owned property to have been in its family hands for that long. We would hope that black people that have remaining properties on Williams or anywhere else be thinking intentionally about how to hold on to and transfer that wealth to make sure it stays in that family and in that community."