Redeeming the Soul of America
Lecture on race, justice and reconciliation
11/1/2016, 4:49 p.m.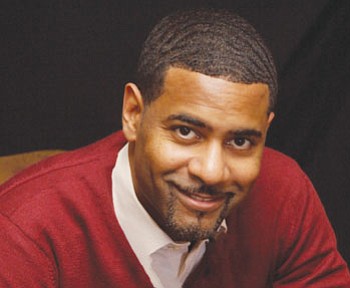 A pastor who is part of a new generation of ministers committed to community advancement and social justice activism will be the featured speaker when Concordia University hosts a public event to address racism, injustice, inequality and discrimination.
Rev. Dr. Otis Moss of Trinity United Church of Christ in Chicago practices and teaches a Black theology that calls attention to the problems of mass incarceration, environmental justice and economic inequality.
He will join representatives of Oregon's Black, Latino, Asian and Native American communities to discuss racism as they experience it today, during a public lecture on Thursday, Nov. 3 at 7 p.m. at Concordia, located at 2811 N.E. Holman St.
The lecture, "Redeeming the Soul of America: Race, Justice and Reconciliation," is sponsored by the Collins Foundation, a signature event of Ecumenical Ministries of Oregon, to explore issuers related to religion and social ethics.
For tickets and more information, visit emoregon.org or call 503-221-1054.