Arson Fire Displaces Families
Man tells police he started the blaze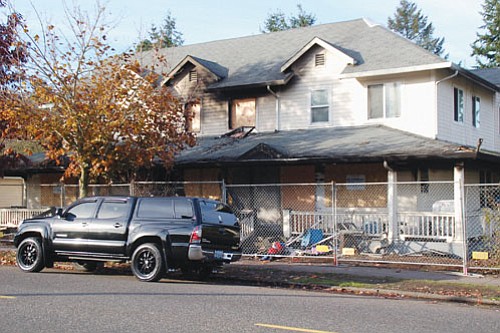 At least eight adults and 11 children were evacuated from a burning apartment in northeast Portland last week that police say was started by a resident of the complex.
Police said Louis Duncan, 34, admitted starting the fire, telling authorities he had been diagnosed with post traumatic stress disorder and believed his neighbors were trying to kill him.
The flames broke out about 5 a.m. on Wednesday, Nov. 2. A day earlier, residents told police that Duncan had threatened to burn the building down. Authorities said he used a lighter to ignite some paper and used that to set a blanket on fire. The flames then spread to pieces of furniture and the apartment walls.
Duncan was arrested on accusations of first-degree arson.
Another neighbor, Kenneth Butler, was credited for being a hero by going to all six units of the apartment, knocking on doors to alert everyone to get out as flames and smoke swept through the building.
No injuries were reported. The Red Cross was helping the dislocated residents with temporary housing and food.

Red