Black History Center to Honor Community
Local resident champions project
11/8/2016, 4:40 p.m.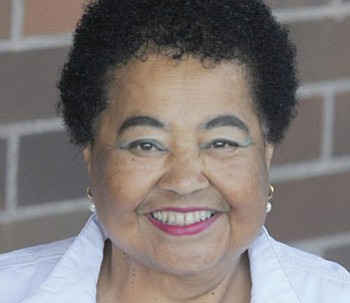 The new library at Portland Community College's Cascade Campus in north Portland will be the future home of the Evelyn Crowell Center for African American Community History, to be curated and installed in the coming year.
The center will tell the rich and vibrant story of the African American community in north and northeast Portland, from its early days through the Vanport flood and on to the present day.
Evelyn "Evie" Crowell, a resident of north Portland since 1942, exemplifies the contributions made by African Americans to the history of Portland. The first member of her family to attend college, and a member of Portland State University's third graduating class, Crowell spent several decades at PSU inspiring students as a beloved teacher and librarian.
She has deep roots in the Humboldt Neighborhood surrounding the Cascade Campus, where she purchased her home as a single woman in her 20s, raised her son and daughter and lived for more than 55 years. She served on the Portland School Board and the Oregon State Library Board of Trustees, as well as on the boards of Portland Center Stage and the Oregon Symphony. She became the first African-American board president to lead the YWCA of Greater Portland, and has been an active member of the Portland Chapter of The LINKS and the Delta Sigma Theta Sorority.
A lifelong champion of education, Crowell has given more than $109,000 of her personal wealth to the PCC Foundation, establishing an endowed scholarship in her name and annual and endowed scholarships for students enrolled in technical programs at PCC's Swan Island Trades Center.
"The Evelyn Crowell Center for African American Community History will be a fitting way to ensure that Evie's legacy – as well as the history of African Americans in this part of the city – will be remembered for generations to come," said Karin Edwards, president of the Cascade Campus. "I hope the whole neighborhood is able to turn out to help us celebrate our beautiful campus and the life of this exceptional woman."