Breakout Tuesdays Hip Hop
New event supports local rap scene
11/8/2016, 4:22 p.m.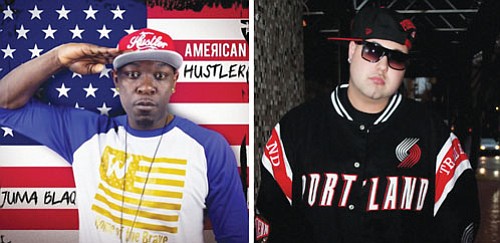 Continuing its support of the Portland Hip-Hop scene, JAMN 107.5 and Breakout Show host Cool Nutz are launching Breakout Tuesdays, a monthly event that will feature performances from some of the top rappers from the Northwest.
Hosted by Juma Blaq and DJ Fatboy and perfomed at the Ash Street, 225 S.W. Ash, the first show will take place Tuesday, Nov. 15, featuring Libretto, Yung Mil, Chillest Illest, Samuel the 1st, Lil Face, Nick B, and Regicide, aka Prince Charmn. The next Breakout Tuesdays show will take place on Dec. 20.
The Breakout Show itself has been airing for the last six years Sunday nights on iHeart Media's JAM'N 107.5.
If you're interested in playing on Breakout Tuesdays or having your music heard on the Breakout Show, you can email nwbsradio@gmail.com.