McCollum Dream Center Introduced
Blazer makes space for kids to learn, explore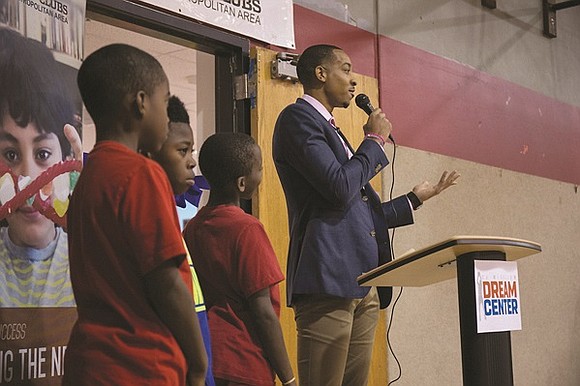 Portland Trail Blazer and NBA Most Improved Player CJ McCollum celebrated the opening of the 'CJ McCollum Dream Center' Monday, an innovative learning room outfitted with new computers, books, art and learning tools, at the Blazers Boys & Girls Club on Northeast Martin Luther King Jr. Boulevard.
A new partnership between McCollum and Boys and Girls Clubs of Portland aims to provide safe and inspiring spaces for underserved youth to learn, explore, create and grow at select locations in the community.
"It is so important to encourage kids to explore their passions and educate themselves about what they love, and I hope this Dream Center serves as a constructive place for them to grow," said McCollum. "Portland has made a long-term commitment to me, and I am excited to now do the same with the communities that have been so supportive of me on my way to achieving my dream of playing in the NBA."
McCollum met with youth who live in or near the King neighborhood where the Blazers Boys and Girls Club is located this summer to hear what their dreams were and what kind of space would help them lay the groundwork for pursuing those dreams.
McCollum is now in his fourth season with the Blazers after being drafted 10th in 2013 NBA Draft. He graduated from Lehigh University with a degree in Journalism, which he puts into practice in his spare time hosting radio shows, appearing in guest roles on ESPN and writing for various publications.