War Stories to Heal and Reflect
Alberta American Legion post reaches out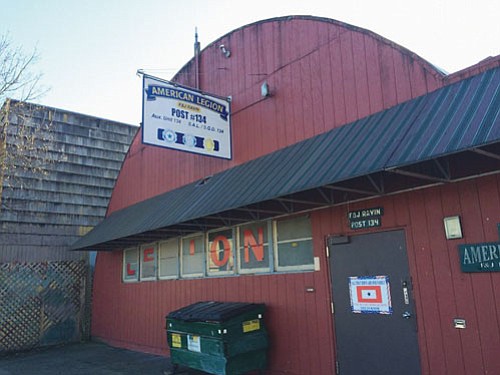 Portland-area veterans, family members of veterans, and civilians are invited to join War Stories, a free, six-month reading, writing, and discussion group at American Legion Post 134, located at 2104 N.E. Alberta St.
Presented by Oregon Humanities, the group will meet on the first Tuesday of each month from 6:30 p.m. to 8:30 p.m. from Dec. 6 through May 2 to explore the experience of military service, wartime, and the challenges and opportunities of transitioning from active duty to civilian life through talking and reflection.
Participants will read selections of poems, essays, and memoir from veterans and writers from the Civil War through the most recent wars in Iraq and Afghanistan that cover themes such as patriotism, loyalty, ethics, homecoming, and family. There will also be prompts for participants to write about and reflect on their own experiences and impressions of war.
War Stories will be moderated by a facilitator, Sean Davis, who is a veteran and published author. Materials and a meal will be provided at each session.
To learn more about the program and register, interested participants should contact Sean Davis at 503-679-3885 or email spd333@gmail.com.