Signup for a Shot at Broadway
August Wilson Monologue Competition Opens
11/16/2016, 10:48 a.m.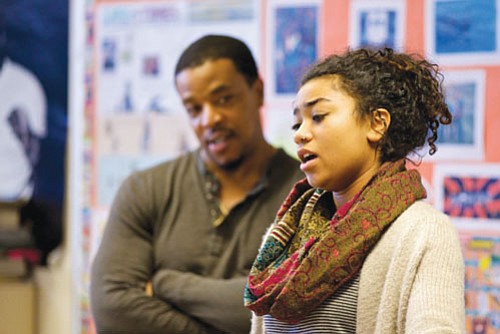 The August Wilson Red Door Project is bringing back its flagship student program, the August Wilson Monologue Competition, a free national competition celebrating the work of Wilson, an African-American playwright, and culminating in an all-expenses-paid trip for two local finalists to perform on Broadway.
The competition actively looks for high school students of color, grades 10-12, but students of all ethnicities are encouraged to apply prior to the Nov. 30 deadline at reddoorproject.org.
Applying for the completion is the first step of a six-month journey that will push students to discover their own talents and gifts and hold them accountable for their own success. The August Wilson Red Door Project team will be there to support the students at every stop of the process, from selecting a monologue from Wilson's catalogue, working on memorization, script analysis and character building.
As a playwright, August Wilson gave voice and value to populations who were previously absent from American stages. His work directly connects the themes of gentrification, incarceration and social justice that are so alive in our current times.