The Wake of Vanport
Local production to get big screen showing
11/16/2016, 10:44 a.m.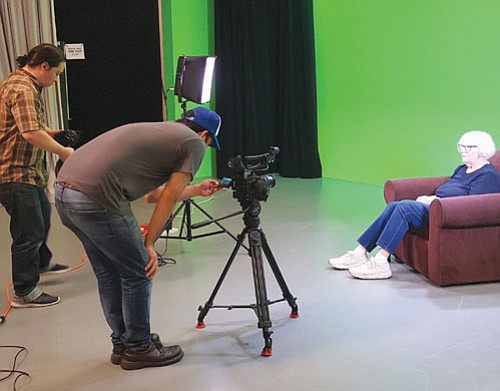 For the first time, 'The Wake of Vanport' documentary made by local students with stories told by Vanport flood survivors will be seen on the big screen at the Hollywood Theatre, on Sunday, Nov. 20 at 4:30 p.m.
The 2016 production contains 10 new interviews to provide a spectrum of Vanport images and experiences prior to the devastating flood in1948 that destroyed a multicultural city, a home to many African American residents who migrated to Portland to work in the Portland and Vancouver shipyards of World War II.
The Wake of Vanport is a community participation project created in 2011 by The Skanner Foundation's Multimedia Training Center in north Portland. Since then, dozens of stories have been collected and shared with the public.
This year, Portland Community Media, led by production director and trainer Vo McBurney helped train 17 students on recording and editing equipment. Working in teams, they learned interview techniques and practiced interviews before interviewing the Vanport survivors. Eleven new Vanport stories were shared, fulfilling the project's goal to increase knowledge about this historic event that shapes Portland today. Naomi Pierce directs the project.
The screening of "The Wake of Vanport" is free to the public, and includes surprises, audience discussions and a chance to meet survivors and producers.