Called Home to be with the Lord
Lawrence Nelson Garnett
11/21/2016, 2:54 p.m.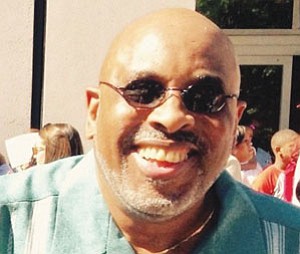 Lawrence Nelson Garnett, born June 21, 1949, was called home to be with the Lord on Nov. 15, 2016.
He was born in Portland, attended Boise Elementary and Jefferson High schools, and worked for the Army Corp of Engineers until his retirement in December 2010.
He is survived by his son, Andre Garnett; siblings John Newton, Harvey Garnett, Beverly Hunter and Robert Garnett, all of Portland, and Albert Garnett of Spokane; and a host of other family members and friends.
Viewing will be Saturday, Nov. 26, from noon until 2 p.m. at Terry Family Funeral Home. Services will be Monday, Nov. 28 at 11 a.m. at Vancouver Avenue First Baptist Church. Viewing will also precede the service beginning at 10 a.m.