Long Time Resident Remembered
Helen Patricia Taylor
11/29/2016, 5:02 p.m.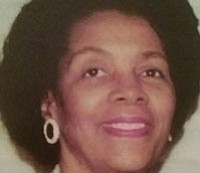 Helen Patricia Taylor of Portland, who resided on Mallory Avenue with her family for over 40 years, passed away on Nov. 15, 2016. She was born on Oct. 16, 1935. Services will be held at Bethel AME church on Saturday, Dec. 3 at 10 a.m. Viewing will take place Friday afternoon, Dec. 2 at the Terry Family Funeral Home.
She was preceded in death by her husband Booker Taylor, a daughter Mary Edwards, and a sister Bettye Lewis. She is survived by two daughters, two sons; three sisters, two brothers, and a host of grandchildren, great grandchildren, nieces, nephews, and cousins.