Scrapbook Selections
Sharing Portland's history in family exhibit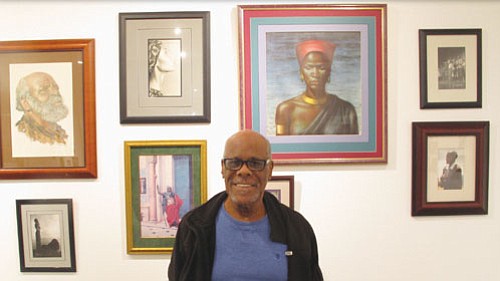 Clifford Walker is enjoying his retirement by remaining engaged in his community and making a difference in the direction of the city. The Portland native and Humboldt Neighborhood resident invites the public to view his Scrapbook Selections, an exhibit that is a reflection on his family history and what lies ahead.
The collection of beautiful photography, prints and other artwork shows how much has changed in Portland, while other aspects of the city has stayed the same.
Scrapbook Selections will be on display free to the public at the Paragon Art Gallery, 815 N. Killingsworth St., through Wednesday, Dec. 7. The new site is provided by Portland Community College's Cascade Campus.
PCC has designated the Paragon as a place for community members to gather, to enjoy coffee and tea, to discuss and share ideas about local community involvement and international affairs.
When you come to visit Mr. Walker's collection, you're also invited to bring along some of your own old photos to share with the community.