Preparing for High Demand Careers
10/3/2016, 2:18 p.m.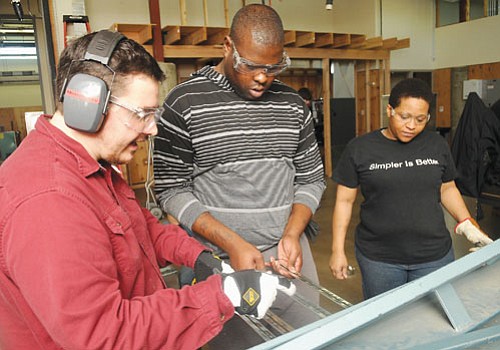 Portland Community College's Career Pathways Program will benefit from a recent $100,000 grant from the JPMorgan Chase Foundation to expand career options for low-income students and youth of color.
The money will help bolster student outreach and recruitment to increase the number of students accessing college to obtain degrees and careers with advancement opportunities.
The goal is to increase the number of youth completing Career Pathway credentials by 20 percent. Plus, it will enhance Career Pathways' existing workforce connections and partnerships with regional employers, Portland Public Schools and Worksystems, Inc.
PCC's Career Pathways has been recognized by the White House for its students earning short-term, stackable certificates that prepare them for employment in high-growth, high-demand industry sectors, as well as providing a stepping stone to an advanced college degree, and more.
Regional manufacturing, healthcare, construction, technology, hospitality, and professional and business services sectors all face shortages of skilled workers. By 2018, Oregon will be among the top five states where available jobs will require some type of college or post-secondary education, officials said.