Preparing the Next Generation of Athletes
Certified trainer opens sports facility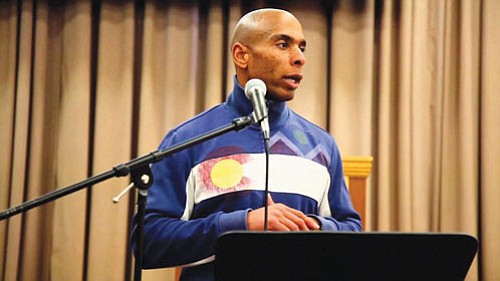 The founder of a local, minority-owned athletic training facility is making a difference in preparing the next generation of athletes, from high school to college and beyond.
ProForce Athletics is founded by certified trainer DeShawn Fontleroy who is credentialed from USA Weightlifting and USA Track and Field in utilizing functional movement systems and resistance band training. His company also specializes in providing specific and professionalized sports training, with an emphasis on speed strength and sprint mechanics.
Sport psychology and the sociology of sports are also blended into the firm's training programs. The ProForce Athletics facility, located at 4829 N.E. Martin Luther King Jr. Blvd., boasts of providing an environment strictly focused on training, with "no televisions, no machines and no comfortable places to sit," allowing for athletic discipline to be the full focal point.
Fontleroy specializes in issues around an athlete's physical training. He's also known to give seminars and lectures on the theory of sports training, as well as consultations and lectures based on the mental psychology, toughness and motivation behind being an athlete.
He also works closely with the sports programs at Jefferson High as well as other high schools, providing preparation training to those ages 14-18 with a program that is meant to mirror a Division 1 college sports program.
Special programs at are geared for the summer and winter breaks of the school year to prep for upcoming seasons. College athletes that plan to transition to professional teams in track and field, football, hockey, basketball and more, also utilize the facility.
For more information on the training programs of ProForce Athletics and for facility hours, visit proforceathletics.net or call 503-484-3039.