Serving Up Chinese Vegan Dishes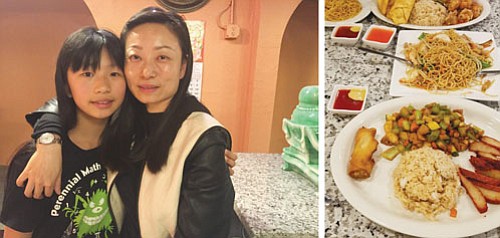 Portland is like a vegan haven, offering everything from vegan bakeries to a vegan tattoo shop. One thing the city has lacked in the last few years is great Chinese food options for the herbivorous population.
Around April of this year, vegan culinary prayers were answered by way of Yuan Su, an all-vegan Chinese restaurant in the Lents neighborhood.
Serving up Chinese classics with a healthier twist, diners can enjoy staples like wontons and potstickers, General Tso's Chicken, spareribs with various sauces, beef and broccoli and much more, except each dish is offered with an alternative to traditional meat.
Vegan meat alternatives are typically made from soy or wheat. Even seafood alternatives are available, like veggie shrimp and squid. Yuan Su also offers vegan sandwiches and burgers.
Both the décor and the service are very friendly and family oriented. Prices for main entrees vary between $9 and $18 depending on the dish.
Yuan Su is located at 11140 S.E. Powell Blvd. It's open from 11 a.m. – 9 p.m., Monday through Saturday. For more information on menu items, pricing, and large party options, call Yuan Su at 503-477-5775.