Store Owner is Sweet on Fashions
10/3/2016, 4:30 p.m.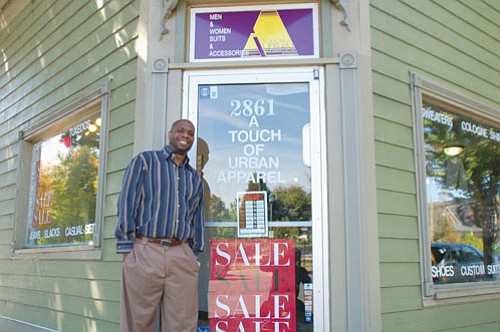 Men and women seeking chic, professional and high quality clothing at competitive pricing should check out A Touch of Urban Apparel, a black-owned business located at 2861 N.E. Martin Luther King Jr. Blvd. Shop owner Eric Holden has been serving customers with the help of his family for the last 12 years.
From dress hats to Montique shirts to Belvedere shoes, most of the necessary pieces to build a dapper suit can be found at A Touch of Urban Apparel.
If there is anything a client can't find, the store offers custom made clothing, a great option for those in the Portland metropolitan area. People outside of Portland are encouraged to browse some of the store's selections offered by visiting online at atouchofurban.com.
You can also give the store a call for questions on tailoring, name brands and other inquiries at 971-270-6528 or email atouchofurban@gmail.com.