Age Ain't a Factor
Groovin High Steppers set table for soiree
10/4/2016, 4:39 p.m.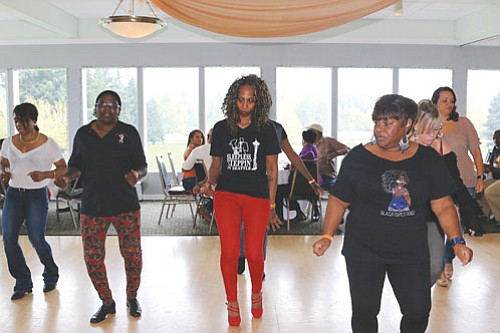 Groovin' High Steppers, a local African American swing dance group, are getting ready to host their annual Classy Grown Folks soiree and fundraiser for the Multnomah County Health Department's Healthy Birth Initiatives.
Over 250 guests from across the country are expected to attend the 4th annual "Age Ain't a Factor" Chicago-style Steppin' weekend on Oct. 14-16 at the Shilo Inn & Suites Portland Airport.
The excitement surrounding this event has been building all year, says Groovin' High Steppers' co-founders and lead instructors Hernandez Williams and Denise Johnson.
Williams says many people have heard of Chicago Steppin' or seen it in the 1997 movie "Love Jones" and the music video "Stepping in the Name of Love" by R & B artist R. Kelly, but have not experienced a "Stepper's set."
"This event is for everyone who enjoys R&B, smooth jazz and neo-soul music," Johnson adds.
The weekend activities include a "Welcome to the City" meet and greet party; a "Swagger and Grace" main event with dinner and a "Soulful Breakfast Buffet and Dance."
Visit the website groovinhighsteppers.com and go to the events tab for more information