Computer Science Introduction
10/4/2016, 4:23 p.m.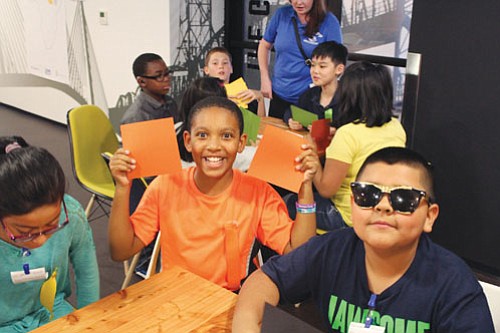 Kids from local Boys & Girls Clubs had an opportunity to dive into the world of computer science and spend the afternoon with those working in the field, during a special after-school visit to Google in Portland last week.
The kids took part in a hands-on computer coding activity, listened to a computer science career panel featuring Google employees who work on popular Google tools like Chrome and Google Translate, then took a behind-the scenes tour of the Google office. Mayor Charlie Hales attended the event to welcome the nearly 30 students, ranging in age from 8-13.
The visit follows the White House's Computer Science for All Summit where Google, Boys & Girls Club of America and the Corporation for National and Community Service announced computer science programming for six underserved communities and youth around the country, including Portland.
The aim is to inspire and train the next generation of computer scientists and answer a call by
President Obama that every American student should have the opportunity to learn computer science. According to the White House, an estimated 51 percent of all science, technology, engineering, and math jobs are projected to be in a computer science related field by 2018.