Confronting a Shameful History
'Hold These Truths' opens at Portland Center Stage
10/4/2016, 4:42 p.m.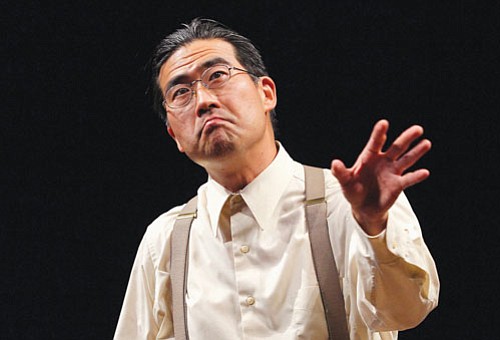 As the U.S. joins World War II, a University of Washington student and Seattle native agonizes over government orders to forcibly remove and mass incarcerate all people of Japanese ancestry on the West Coast.
Portland Center Stage at The Armory debuts a play that brings this story to the stage with Jeanne Sakata's Hold These Truths, a production inspired by the life of civil rights hero Gordon Hirabayashi who was posthumously awarded the 2012 Presidential Medal of Freedom.
As he struggles to reconcile his country's betrayal with his passionate belief in the U.S. Constitution, Hirabayashi journeys toward a greater understanding of America's triumphs — and a confrontation with its failures.
Hold These Truths opens in the Ellyn Bye Studio on Friday, Oct. 7 with performances running through Nov. 13. The play will be directed by Jessica Kubzansky, who directed the world premiere at East West Players in Los Angeles. Actor Ryun Yu, who originated the role of Hirabayashi, will once again play the role in Portland.
Regular tickets start at $25 and may be purchased online at pcs.org, by phone at 503-445-3700 or in-person at the box office at 128 N.W. 11th Ave.