Fearless in Motion
White Bird opens 19th season
10/4/2016, 4:30 p.m.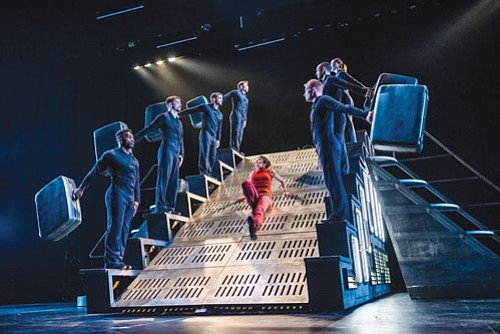 Portland's White Bird dance series launches its 19th season of contemporary dance from around the world with Diavolo. Architecture in Motion, based in Los Angeles and founded by Jacques Heim, a company that has received worldwide acclaim for its remarkable fusion of everyday movement, ballet, acrobatics and gymnastics.
The diverse team of performers creates awe-inspiring works that reveal how we are affected emotionally, physically and socially by the spaces we inhabit.
Diavolo will present its thrilling two-part program "LOST" (Losing One Self Temporarily) along with a world premiere of its newest work "Passengers" over three nights at the Newmark Theatre, downtown, Thursday, Oct. 6 through Saturday, Oct. 8.
Tickets start at $26. For more information, visit whitbird.org, the Portland'5 box office at 1111 S.W. Broadway or by phone at 1-800-380-3516.