New Approach on Drugs
Civil rights groups applaud call for reforms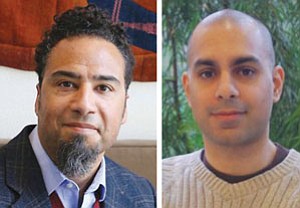 Two major civil rights groups are applauding a call by law enforcement officers in the state to decriminalize drug possession crimes.
"We are encouraged that Oregon law enforcement recognizes that harsh drug laws have been a failure, wasting taxpayer money and disproportionately impacting communities of color," said Kimberly McCullough, legislative director at the American Civil Liberties Union of Oregon.
"Criminalization does not help people struggling with addiction and often exacerbates their problems," McCullough said. "There are more effective ways to use Oregon's limited resources to address this public health issue."
Bobbin Singh, executive director of the Oregon Justice Resource Center, said last week's announcement by the Oregon State Sheriffs Association and Oregon Association of Chiefs of Police was "an important contribution to an ongoing conversation about whom we are incarcerating and why."
In a press statement, the police and sheriff's groups pledged to work with the Governor, Attorney General, District Attorneys, the Legislature and other stakeholder to craft a more thoughtful approach to drug possession when it is the only crime committed. They called for new laws that make drug possession convictions misdemeanors, and recommend that drug offenders be carefully assessed and given individualized, mandated drug abuse treatment as a condition of their conviction.
David Rogers, executive director of the ACLU of Oregon said he was pleased to see Oregon law enforcement leaders promoting a smarter approach.
"Longer criminal sentences are not always the path to justice, safety, or solving challenging social problems," Rogers said. "Policies that prevent people from rebuilding their lives are bad for Oregon. When someone is charged with a felony drug crime it can follow them for life, preventing access to housing, employment, education, and more."
Singh said the damage caused by trying to address drug abuse and addiction through the penal system rather than through treatment impacts Oregonians' ability to parent their children and participate in their communities.
He was particularly pleased that the law enforcement groups were addressing the impact current drug laws have on Oregonians of color.
"Any conversation about how to address the problem of mass incarceration in our state must prominently feature the voices of communities of color and must take particular account of how these communities are affected by current or proposed policy," Singh said.