PDX Jazz Presents
10/4/2016, 4:52 p.m.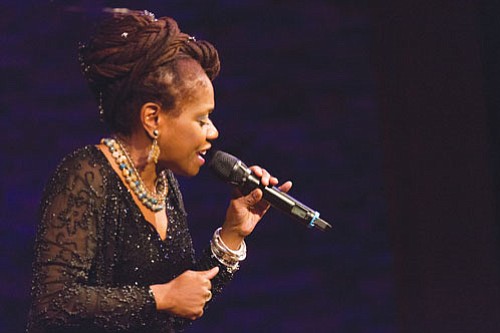 PDX Jazz kicks off a historic month with concerts starring two of the most critically acclaimed artists in contemporary jazz: Alto saxophonist Steve Lehman Trio on Sunday, Oct. 9, and vocalist Catherine Russell on Tuesday, Oct. 11 at The Old Church, downtown.
Described as a "state-of-the-art musical thinker" and a creator of "the most exciting music in jazz today" Lehman is a composer, performer and scholar who works across a broad spectrum of experimental musical idioms.
Russell is that rarest of entities - a genuine jazz and blues singer who can sing virtually anything. Her voice has been described as full blown femininity incarnate; a dusky, stalwart and soulful instrument that radiates interpretive power yet remains touchingly vulnerable.
She will be making her second appearance in Portland in support of her new album, "Harlem On My Mind."
Tickets are $25 in advance and $30 at the door.