Carving Out Identities
'Black Girl' rises from racially charged world
10/11/2016, 4:21 p.m.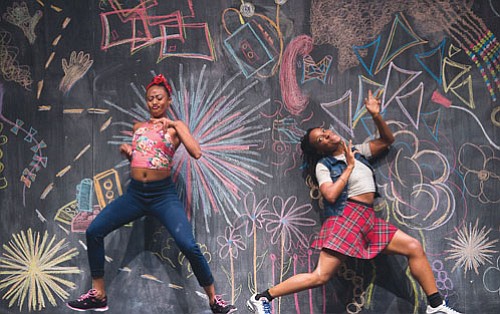 A humorous and poignant depiction of young African American women carving out their identities in a racially-charged world is the backdrop behind 'Black Girl: Linguistic Play,' by award-winning choreographer Camille A. Brown and her company.
Portland's White Bird is bringing this production to Portland's Newmark Theatre, downtown, with performances opening Thursday at 7:30 p.m. and continuing through Saturday.
Camille A. Brown creates emotionally charged dance, filtered through the lens of a modern black female perspective. According to Brown, "I am interested in that space between dance and theater where interdisciplinary work defies category and takes flight. I am interested in telling stories – historical and personally based – and am fascinated with tying history to my personal experiences and bringing those things to life."
Tickets starting at $26 are available at whitebird.org, Portland'5 Box Office at
1111 S.W. Broadway, or call 1-800-380-3516.