Dishman Pool Fix Completed
10/11/2016, 4:34 p.m.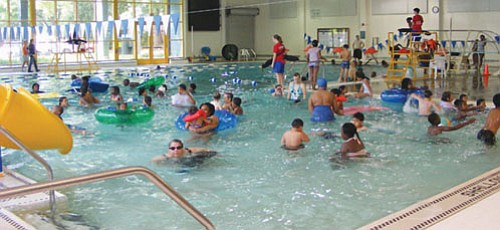 The indoor pool at the Matt Dishman Community Center, 77 N.E. Knott St., re-opened Saturday after the completion of repairs and a special family night to celebrate will be held later this month.
The repair work included resurfacing the pool, which addressed hollow locations behind the plaster and cracks in the sub-surface of the pool floor and replaced the filtering systems. A new replacement spa is expected to be ready in a few days, parks officials said.
The community is invited to join City Commissioner Amanda Fritz and the Matt Dishman Community Center staff to celebrate on Friday, Oct. 21 from 6 pm. to 8 p.m. There will be free swimming, cake and other family fun after a ribbon-cutting.