Tuesday Voter Registration Deadline
Make your voice heard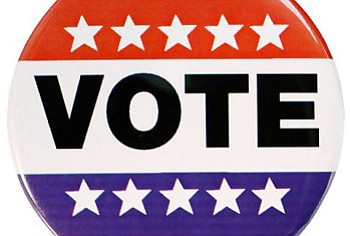 In Oregon, Tuesday, Oct. 18 is the last day to register to vote to participate in the upcoming Nov. 8 General Election.
Anyone who has moved to a new address or not voted in recent elections can check if they are currently registered with the Multnomah County Elections office or the Oregon Secretary of State. To register you must be a U.S. citizen with a valid Oregon identification card, 18 years of age by Election Day, and not in jail for a felony or considered by a court to be mentally incapacitated.
The Oregon Elections Division reports that nearly 2.5 million residents in the state are currently registered to vote, an almost 14 percent increase over last year.
Secretary of State Jeanne P. Atkins attributes the heightened participation to Oregon's growing population, increased interest in local and national politics, and the success of the Oregon Motor Voter program.
Signed into law by Gov. Kate Brown, Oregon Motor Voter is a registration law that went into effect on Jan. 1 to provide a convenient, secure and simple way for people to vote. The Department of Motor Vehicles' computer system automatically registers voters once they've renewed or received an identification card, driver's license or permit. As of Monday, 250,000 new voters had signed up through the program.
The total number of Oregon residents registered to vote still doesn't encompass the state's entire population. The last reported census from 2015 counted the state's inhabitants at well over 4 million, making the number of registered voters in Oregon around half the amount of people that actually live here.
Besides the turbulent presidential race between Hillary Clinton and Donald Trump, state and local ballot measures, and local elections for government offices, will give people lots of reasons to vote.
One of the most high profile issues is Measure 97 which would increase taxes paid by businesses with annual sales of $25 million or more by 2.5 percent, effectively racking in around $3 billion of revenue per year to help the state pay for programs like schools, transportation and public health.
For more information about all the issues and candidates in the election, and how to register, visit OregonVotes.org or the Secretary of State's website at sos.oregon.gov.