El Muerto Vagabundo
Latino theater group explores homelessness
10/18/2016, 3:58 p.m.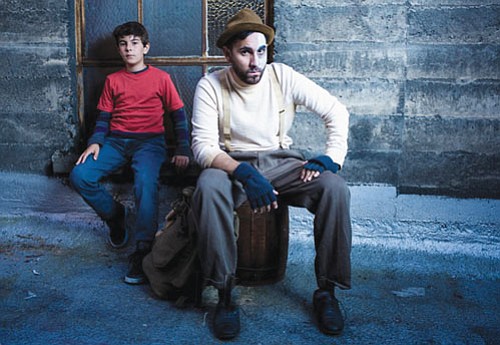 A world premiere of "El Muerto Vagabundo," a play focusing on homelessness by the Portland Latino Theater group Milagro as part of its annual Day of the Dead celebration, is now playing through Nov. 6.
The production was inspired by an obituary of a homeless veteran without friends and family. It follows the Kid, a near homeless orphan who is looked after by his older sister and makes a Day of the Dead offering to summon his parents. What he encounters instead is a vagabundo; a tramp who mistakenly takes the offering for himself. As the kid chases after him, he ends up under a bridge, in a place called The Underworld where the forgotten, the lost and the dispossessed (Los Olvidados) lay down for a night's rest.
"El Muerto Vagabundo' plays at El Centro Milagro, 525 S.E. Stark St. Tickets are available at milagro.org or 503-236-7253. Discounts for students, seniors, veterans, groups of 15 or more, and residents with Oregon Trail cards.
Members of local agencies that serve the homeless population will be distributing information and resources in the lobby throughout the plays run.