Red Door Project's 'Hands Up'
What it's like to be black in America
10/18/2016, 4:17 p.m.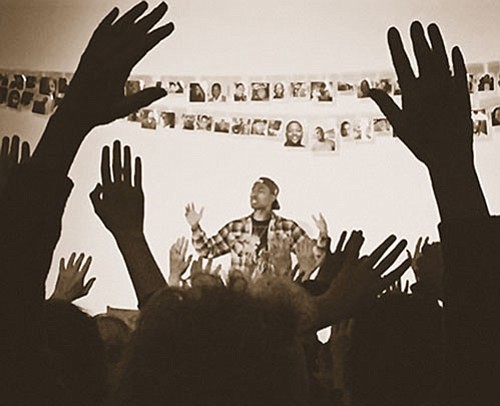 Portland'5 and The August Wilson Red Door Project present "Hands Up," a production of monologues commissioned by the New Black Fest and directed by Portland playwright and director Kevin Jones that provide unflinching accounts of what it is like to be black in America.
The testaments by six black men and one black woman are gripping, powerful, and stir many emotions. After each performance, a cast member leads the audience through a frank discussion about race. Performances opened on Monday and continues through Thursday, Oct. 20 at the Winningstad Theatre, downtown. This is an all-ages show and you can reserve four seats for free.
According to Jones, "Hands Up," is a reflection of the diverse reactions that emerged in the black community post Ferguson.
"Yes they are stories of pain, but more profoundly they are stories of remarkable resilience. As the director, I have chosen to focus on the power in that resilience," he said. "What helps any individual to grow and thrive is being connected to their strengths, gifts and the ability to emerge from whatever life puts on their path."
The August Wilson Red Door Project is committed to changing the racial ecology of Portland through the arts.