Blazers Basketball Clinic
10/25/2016, 5:02 p.m.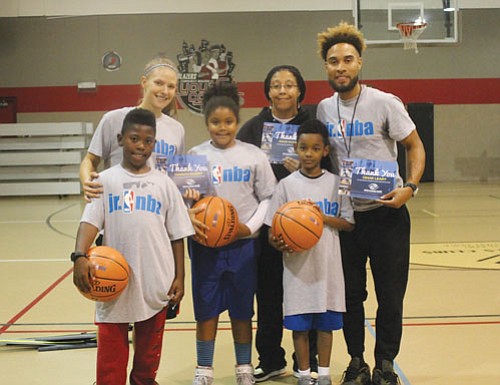 The Portland Trail Blazers celebrated National Junior NBA Week Thursday by hosting a basketball clinic at the Blazers Boys and Girls Club on Northeast Martin Luther King Jr. Boulevard.
Blazers youth basketball staff worked with kids enrolled in the club's Leadership Leagues for a fun-filled event to share athletic and leadership skills that the youth will be able to use on and off the court. In addition, the kids, parents and coaches involved were thanked for their commitment and athletic leadership.
Boys and Girls Clubs across the country, including Portland benefit from a Blazers and NBA partnership with Buffalo Wild Wings and its Team Up for Kids mission to improve sports programming, teaming up to ignite a passion for sportsmanship and a sense of belonging among youth.