Catching the 'Thriller' Craze
Michael Jackson hit recreated for a good cause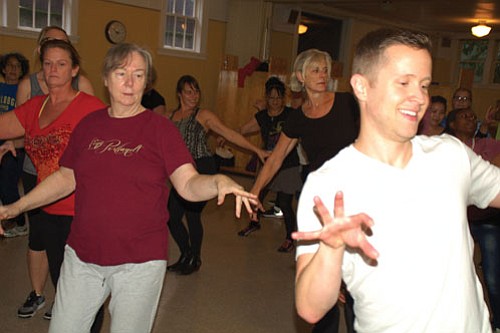 Playing on the haunting popularity of zombies and Michael Jackson's highest-selling single and album, worldwide project Thrill the World will rise onto the pavement of Irving Park in northeast Portland this Halloween weekend.
For the last 10 years Thrill the World has brought thousands of people of all ages and backgrounds together to recreate the famed choreography of Michael Jackson's 1982 hit "Thriller" to raise money organizations benefitting queer and trans people, while offering training for those who want to learn the popular dance.
Portland's Thrill the World sees an average of 175 dancers a year and has raised over $4,000 in donations since it started a decade ago, according to Alan Silver, a northeast Portland resident and organizer of the event.
Silver credits Toronto dancer and choreographer Ines Markeljevich for starting the annual craze back in 2006, after she organized a large group of dancers in her hometown. The following year, according to Silver, Markeljevich sought to spread her choreographed project internationally by coordinating a single date and time for willing participants to join in the movement.
"I'm totally fascinated by the idea that zombies would want to dance,'" says Silver, who has organized Portland Thrill the World since the movement's inception. "I started organizing the local event, to give me an excuse to learn the dance."
While the event is free to watch, dance participants are asked to make a donation of five dollars with all contributions going to the Sexual Minority Youth Resource Center, a drop-in center that provides resources for queer youth, and Sankofa Collective Northwest, formerly the Black chapter of Parents & Friends of Lesbians and Gays (PFLAG), which serves the needs of local queer and trans African Americans.
This year's Thrill the World will take place this Saturday, Oct. 29 at Irving Park at 3 p.m.