Daze of the Dead
10/25/2016, 5 p.m.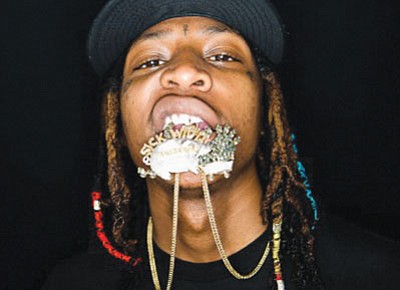 JR Promotions and The Breakout Show present the all ages hip hop show "Daze of the Dead" featuring Nef the Pharaoh, Drae Stevens, Mooky, and Mighty and hosted by Yung Mil and DJ Fatboy on Sunday, Oct. 30 at 8 p.m. in Peter's Room in the Roseland Theater, downtown.
Nef the Pharaoh is a rapper from Vallejo, Calif. who mostly collaborated with fellow hip hop artist E-40. In 2014 he was selected by fans as the "Bay Area Freshman of the Year" in a yearly contest held by Thizzler.com. In early 2015, his track "Big Tymin'" became a regional hit, with a music video released shortly after Nef the Pharaoh signed with Sick Wid It Records.
Tickets are $20 in advance and $25 on the day of the show.