President Obama Endorses Brown
Releases exclusive video message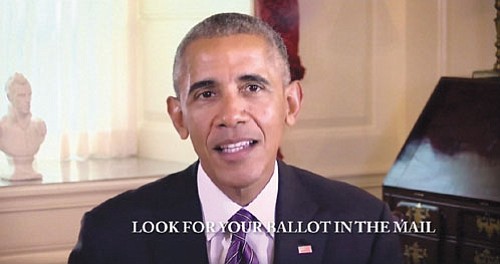 There's one thing President Obama sought to do before leaving office and that's endorse Oregon gubernatorial incumbent Kate Brown.
President Obama released a video Thursday – the only video message he's recorded supporting a gubernatorial candidate in this year's election – where he acknowledged this election's importance, referred to Brown as his friend, praised her accomplishments and compelled Oregonians to use their votes for "real leadership in Kate Brown."
Brown transitioned from her six-year position as Secretary of State to replace former Gov. John Kitzhaber in February 2015 after his resignation. Brown is the state's second female governor and the first openly bisexual governor in the nation's history.
In the video, Obama touches on the fact that Brown has signed legislation raising Oregon's minimum wage, made significant investments in career and technical education and became the first state governor to pass legislation for renewable energy.
"So when your ballot comes in the mail, don't put it aside with the bills or buy it under a stack of menus," Obama says. "Open it up. Fill it out. Mail it in."