Weekend of Fun at the Zoo
10/25/2016, 4:58 p.m.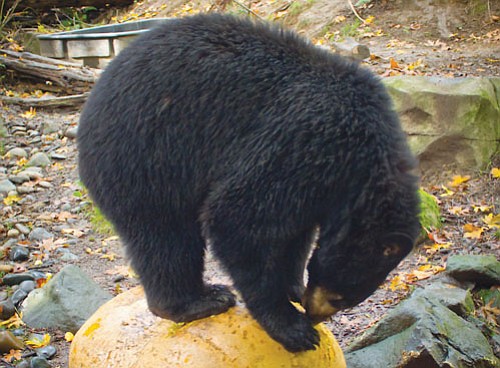 Trick-or-treaters can fill their bags with goodies and learn about wildlife Saturday, Oct. 29 and Sunday, Oct 30, when the Oregon Zoo holds its annual "Howloween" celebration from 10 a.m. to 3 p.m. on both days, a free event with zoo admission.
In keeping with the zoo's mission, Howloween aims to be educational as well as fun. Scavenger hunts and activities are themed to teach kids about animals around the world, and their habitats and adaptations. Kids can collect treats and prizes at the different stations, provided in part by FedEx Ground and Safe Kids.
Throughout the day, visitors can watch the zoo's enrichment team provide animals with holiday-themed treats like jack-o'-lanterns stuffed with snacks. Enrichment items, such as a passel of pumpkins provided by Al's Garden Center, help keep the zoo's animals mentally and physically engaged.