In Loving Memory
William F. Johnson
10/26/2016, 11:28 a.m.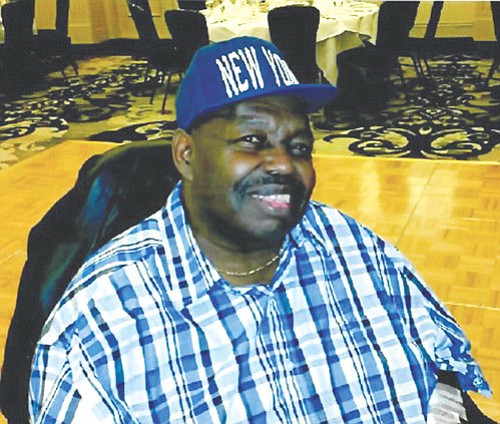 William F. Johnson, a Vietnam veteran, also known as "Heavy," died Oct. 15, 2016 at his home in Portland. He was born Oct. 17, 1952 in Kansas City, Mo.
Services will be held Friday, Oct. 28 at 11 a.m. at the Moore Street Salvation Army, 5325 N. Williams Ave. Viewing will be held Thursday, Oct. 27 from noon to 5 p.m. at Rose City Funeral Home, 5625 N.E. Fremont St.
William and Ruby were married in Portland in 2005. However they had been together for 32 years.
Besides his wife, he leaves behind five children, William Jr. of Kansas, Moeshie of California, and Jeannie, Donta and LaNae of Portland; many grandchildren; a great grandson; and several nieces, nephews and cousins.