Re-examine BA Requirement for Preschool Staff
We agree, rule will narrow path to diversity
Molly Day and Frances Sallah | 9/7/2016, 10:53 a.m.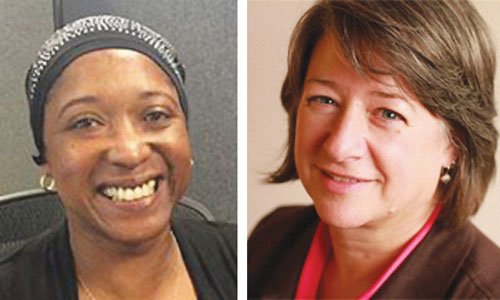 As the co-directors of Early Learning Multnomah, we add our support to the call for a re-examination of the Bachelors of Arts degree requirement for Preschool Promise providers. "Preschool Promise Conflict, New Requirements Fail Kids of Color," Portland Observer, July 20.)
We do not have enough affordable high-quality preschool in Multnomah County. With funding from Preschool Promise, a state-funded initiative administered by United Way of the Columbia-Willamette and Multnomah County, Early Learning Multnomah is able to support the creation of 192 high-quality preschool opportunities for low-income children. It is a small step forward in providing preschool for the thousands of children who would benefit from this important foundation for school success. We want to make this first step a smart one.
In our work with families from communities of color we hear time and again their desire for teachers and caregivers who mirror the communities they serve. Families want to send their children to high-quality preschools staffed by teachers who speak the language of the children, share their racial and ethnic backgrounds and resonate with the families' life experiences. We want to be able to use Preschool Promise funds to reach that goal.
Unfortunately studies and reports from the Center for American Progress, Brookings Institution, and others highlight the challenges of achieving a diverse preschool teacher workforce. African American early childhood teachers make 84 cents for every dollar earned by their white peers, who are already among the lowest paid professionals in this country with an average salary of $30,000 year. Wage parity and strategies to attract and retain minority teachers must go hand in hand with the demand for a highly-educated teacher workforce.

Ron Herndon, director of the Albina Head Start Program and Kali Thorne-Ladd, founder of Kairos PDX have effectively argued that a B.A. requirement for providers will narrow, rather than expand the path for those who are best able meet the needs of our underserved communities. ("Well Intended, but with Devastating Consequences," guest opinion piece, Portland Observer July 20 issue.)
We agree. That is why we will continue to push for in-classroom experience as a proxy for a formal educational degree and work to offer continuing education opportunities and training to raise the profile and pay for those who do this important work.
In a statement addressing teacher diversity, U.S. Secretary of Education, John B. King Jr. said, "Achieving a diverse teacher workforce must be a long-term policy goal with a suite of long-term strategies put in place to help minorities succeed in college and to encourage them to return to the classroom to help the next generation of students. Our failure to do so will keep us stubbornly in the same vicious cycle in which low teacher diversity contributes in a myriad of ways to low minority student success in K-12 and college, which results once again in low teacher diversity."
We hope that others interested in educational success for all students will join us to advocate for achieving a diverse teacher workforce and will re-examine the B.A. degree requirement for Preschool Promise providers.
Molly Day and Frances Sallah are co-directors of Early Learning Multnomah, one of the state's Early Learning Hubs that work within Oregon's Early Learning Division to support young children and families to learn and thrive,.