Peeling through stereotypes and misconceptions
Bonnie Ratner's 'Hazardous Beauty' tackles election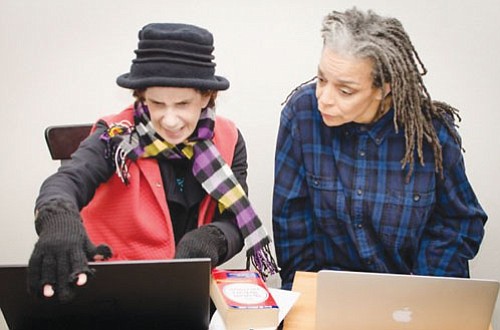 Hazardous Beauty, an original work by Portland author Bonnie Ratner and first seen during the 2016 Fertile Ground Festival, returns with a re-worked production touching on the upcoming presidential election.
The first premise of the play is deceptively simple: Two women--one black, one white--meet in a memoir writing class. As writing partners and strangers they peel through stereotypes and misconceptions to look inside of themselves to find the strands that connect us.
This new version brings the script to the present, one month from a truly historic United States election. So, even if you've seen the play before, you will want to return and take note that democracy, too, is hazardous beauty!
Co-produced by Profile Theatre and Community Dream Productions, Hazardous Beauty shows Monday, Oct. 3 and Tuesday, Oct. 4. at 7:30 p.m. on the Alder Stage, 1515 S.W. Morrison St. Tickets are free, but reservations are required. Donations are also welcome at the door.