Racial Healing on Stage
'Blue-Eyed Black Boy' launches series on race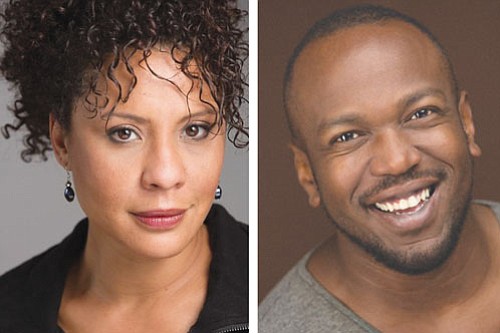 In light of recent violent acts against people of color, a collaboration of professional artists are launching a new outreach and a series of plays to elicit greater understanding of historical events relating to today's racial environment.
The Brown Paper Bag series by Portland's Triangle Productions will feature four of several dozen anti-lynching plays mostly written by African American women between 1916 and 1934 to begin this fall and continue through the spring of next year.
The intention is to shed light on past atrocities and to inspire open dialogue about ways in which these historical events affect us today.

The first production is an impactful staged reading of "Blue-Eyed Black Boy" directed by Andrea White and including a diverse cast of Portland actors, including Skeeter Greene, James Dixon, RaChelle Schmidt and Josie Seid. It will be presented on Wednesday, Oct. 5 at 7 p.m. at Triangle's performance venue, located at 1785 N.E. Sandy Blvd.
In Georgia Douglas Johnson's 1930 one-act play, Pauline Waters is alarmed to learn that her son has been arrested for brushing up against a white woman on the street, followed by the woman claiming he was trying to attack her. Police have dragged him to the jail, and the Waters family is terrified that Jack will be lynched.
A discussion will follow the reading.