Assembly for Black Affairs Turns 40
4/6/2017, 1:54 p.m.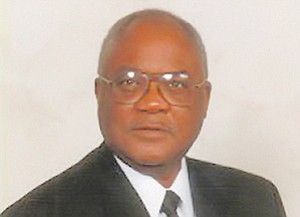 The official state advocacy group for Oregon's black population turns 40 years old this week. The Oregon Assembly for Black Affairs will celebrate with a ceremony in the Legislative Chambers at the State Capitol in Salem on Friday, April 7 at 10 a.m.
Calvin O.L. Henry, the OABA president, invites friends and supporters of the organization to join them.
The Oregon Assembly for Black Affairs was established by the Oregon Legislature in 1977 to improve conditions for blacks in Oregon. At the time, the political and economical voices for people of color were nearly non-existent in Salem.
"In many ways, we were afraid to speak up for each other or do business with each other," Henry said. "Our community often left young black children to fend for themselves in school settings. The percentage of blacks in the Oregon prison population was and still is greater than the percentage of blacks in the Oregon population, and businesses in Oregon's black community had decreased."
Since its establishment, the OABA has been working to lessen these strong disconnects while encouraging more people of color to run for partisan and nonpartisan offices and to get involved with Oregon political parties.
"The OABA knows that black Oregonians must become informed and committed voters who will use their citizenship power to improve conditions in Oregon, Henry said. "Thus, the mission of the Oregon Assembly for Black Affairs is to improve the political, educational, social, legal, and economic status of blacks in Oregon. "