Hands On for Critter Count
4/6/2017, 2:09 p.m.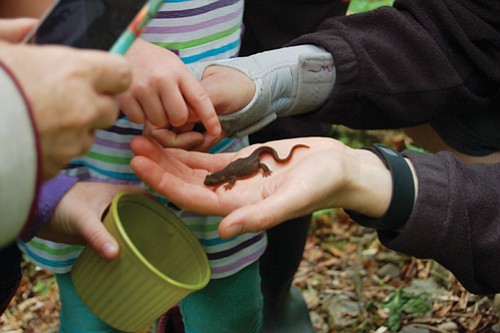 Vancouver's Water Resources Education Center has a call out to slither, crawl or hop to the annual Critter Count, seeking and exploring a variety of critters to help evaluate water quality and changing environmental conditions.
It starts Saturday, April 8 at 9 a.m. Participants of all ages will get a quick overview of the identification of local frogs, snakes, salamanders, lizards, and other amphibians and reptiles, then venture out to one of four sites to find and record critters in their natural habitat
A live show with snakes, lizards and other reptiles follows in the afternoon at the Water Center, 4600 S.E. Columbia Way. You can join in one or both of these free events, but participants must provide their own transportation to the field sites.
For more information, call 360-487-7111 or visit cityofvancouver.us/watercenter.