Housing for Seniors
Nonprofit opens first Vancouver project
4/6/2017, 2:01 p.m.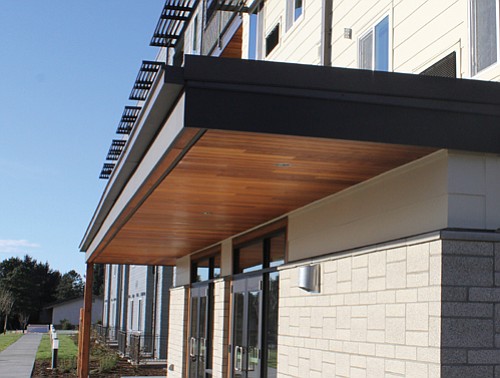 REACH Community Development has just opened its first Vancouver senior housing project, Isabella Court, bringing much needed affordable, sustainable housing to Clark County.
The rapid rise in rents has hit Vancouver's seniors living on a fixed Social Security income particularly hard. As the local population outpaces the housing supply, there is a growing shortage of rental housing that is both affordable to seniors and provides the functionality to help seniors age in place.
Isabella Court is strategically located on the Fourth Plain Corridor and aligns with city of Vancouver and Clark County's efforts to address an area that is underserved for low-income seniors.
Isabella Court offers rents affordable to people 62 years and older who earn 60 percent or less of area median income ($30,840 for single person household). Rents at the 49-unit building range from $627 a month to $914 a month. The Vancouver Housing Authority also has provided funding for 10 apartments to include a rental subsidy making them affordable to households earning 30 percent or less of median income.