Lease Alberta Commons
4/6/2017, 1:57 p.m.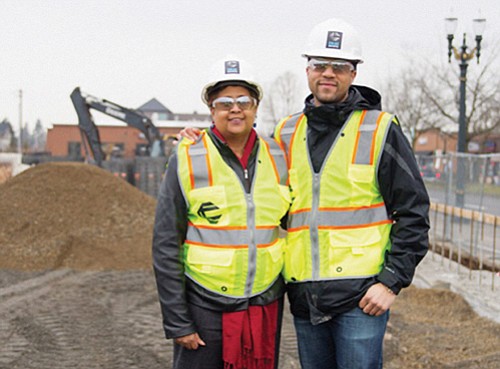 Small, minority-owned businesses still have the opportunity to participate in the retail mix at Alberta Commons, now under construction at the corner of Northeast Martin Luther King, Jr. Boulevard and Alberta Street.
The Portland Development Commission PDC sent out word Friday that it still has leasing opportunities for commercial retail space at Alberta Commons and priority will be given to existing local businesses, particularly those owned by people of color.
Alberta Commons is the second half of a long term plan for retail development geared toward the heart of Portland's historic black community. It follows the construction of Vanport Square more than a decade ago, the retail complex immediately to the north.
PDC officials say they are committed to the success of Alberta Commons to provide needed goods and services to the neighborhood and create lasting, beneficial relationships with the community. The project will contain a Natural Grocers as the anchor tenant.
For more information about the lease opportunities for Alberta Commons, contact Tory Campbell at the PDC.