Alpenrose Easter Egg Fun
4/11/2017, 3:10 p.m.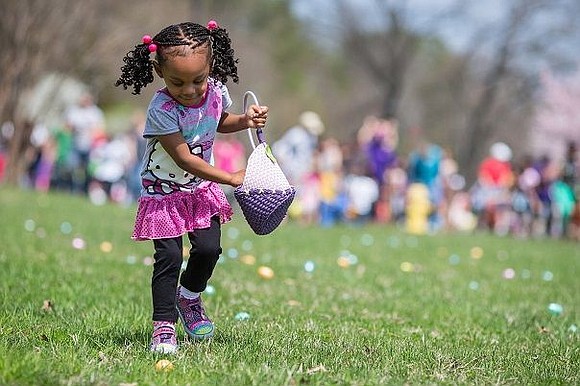 The Alpenrose Dairy Easter Egg Hunt, a Portland tradition since 1962, returns Saturday April 15 with a special appearance by the Easter Bunny.
The 55th annual Easter Egg Hunt! The Easter Egg Hunt tradition was started in 1962, by Carl Henry Cadonau Sr., who had always believed in giving back to the community in which he lived. Today, the Easter event is managed by his granddaughter, Tracey Cadonau McKinnon.
"Every year the Easter Egg Hunt gets bigger and better and we are thrilled to see families coming back year after year," she said.
Hundreds of chocolate eggs will be hidden across the grounds, and kids can redeem sticker wrapped eggs at the prize booth for a special treat. Plus, the world-famous Easter Bunny will be on-site to meet all egg-hunters and take pictures!
The day's egg-citement begins at 10:30 a.m. for kids ages 3-5; while ages 6–8 join the fun at 12:30 p.m.
Alpenrose officials are encouraging egg-hunters to arrive early since parking is limited. Families are invited to pack a picnic lunch and enjoy the day together on the property. Alpenrose Dairy is located at 6149 S.W. Shattuck Rd. For more information, visit alpenrose.com.