From the Guardino Gallery
4/11/2017, 3:38 p.m.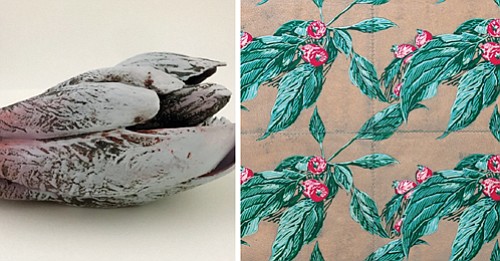 Three local artists are being featured during April at Guardino Gallery, 2939 N.E. Alberta St.
In the main gallery, Anne Goodrich brings her works of ceramic, featuring organic forms and subtle colors. Images of living things influence how she bends, stretches, coaxes, and presents the clay.
Gail Owen, a hand pulled print artist specializing in linoleum reduction relief prints, also displays some of her work.
In the gallery's feature area, Zebith Thalden presents a collection of her mixed media artwork that explores the world of insects. She presents actual species alongside invented ones.